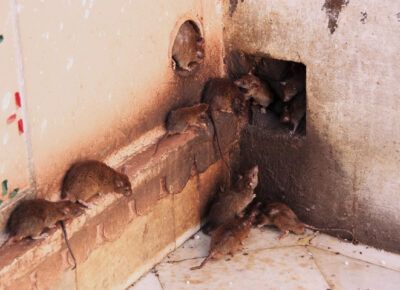 It goes without saying the importance of quickly addressing mice, rats, opossums, skunks or any wildlife from your property if you own a business…nothing drives people away from a restaurant, store, or office more quickly than seeing one or more mice. When you need pest removal services for your business, reach out to Catch A Critter.
Our wildlife and pest removal services, along with our commercial sanitation services, are available throughout Gloucester County, including in the Deptford and Glassboro areas. Our professionals have years of experience in pest control and removal, we use safe techniques that remove wildlife humanely without pesticides, and we can make small repairs to building damage caused by wildlife infestations.
If your business was recently infested with wildlife, consider requesting our commercial sanitation services. We'll provide thorough sanitation services for anywhere that has been impacted by wildlife.
Protect your employees and potential customers from harmful bacteria. Set up commercial sanitation services by reaching out to one of our team members. We also provide COVID-19 sanitation services for business owners.